Youth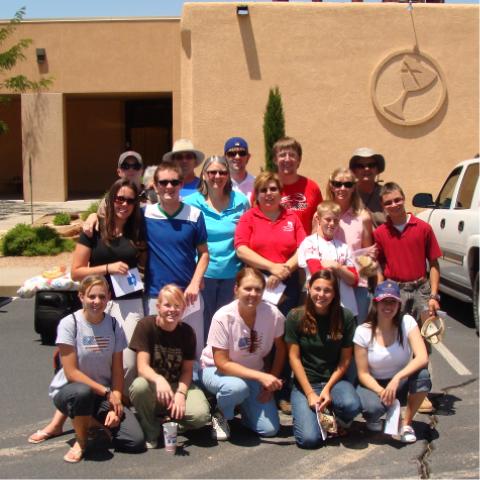 Regular Ministries
Weekly Church School Class meets 9:30-10:15 every Sunday.
Our current program is intended for youth from 6th through 12th grades. We have invited our sister Disciple of Churches to participate with us and so we call ourselves Albuquerque Disciples Youth.  We meet as one group regularly from 12:15 to 2:15 pm every Sunday. We start with a snack supper, after which we spend time either studying Christian principles, working on service projects, practicing for upcoming youth worship services,

working together in a drum circle, or just having fun. We have movie nights, game nights and an occasional lock-in overnight at the Church.
We enjoy offsite activities such as bowling, miniature golf, serving at various helping agencies.  We also work with the Storehouse and at Roadrunner Food Bank. We also meet with other Nob Hill church youth about once a month. Our program seeks to offer the youth quality time together for both
fellowship
and
service
while
learning
about God, God's message through the Bible and our mission as Christians.  
Summer Camping Program
In addition to our programming, the
Mission West
summer program offers several camps for many grade levels during June and early July.  For more info see
website
.